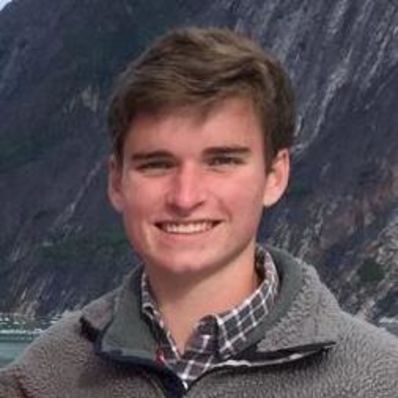 Grant Pinkston
My name is William Grant Pinkston.
I'm known as Grant.
I'm from Atlanta, Georgia.
I'm attending school at Dartmouth College, studying economics.
I was a Falling Creek camper for 9 years (2009-2017) and was a Man of

STEEL

in 2018.
This will be my 2nd year on staff at Falling Creek (2019-2020).
I'll be teaching paddling.
My favorite camp tradition at Falling Creek is the Camper/Counselor Tennis Tournament.
The qualities I really enjoy in a friend are thoughtfulness and a loud laugh.
The thing I wish someone would have taught me a long time ago is to be patient and listen.
The last thing I was really excited about was a week long paddling trip to the Everglades in Florida.