We've scoured the globe to locate the best destinations for our campers. The photo above shows Outdoor Adventure Director, Ben Williams and a group of paddlers, on one of the rivers HUCK Ecuador participants will enjoy this summer. Ben lives in Salt Lake City with his wife Elliot during the school year teaching skiing at Alta Ski Area. (More photos from the scouting trip are below!)
For the summer of 2016, Falling Creek will be offering five expeditions for a total of 60 young men. Unlike other teen travel programs, Falling Creek Expeditions are goal-oriented and focus on a single sport. Our expeditions are designed to help participants develop their activity-specific skills as well as leadership and character. While on an expedition, each camper will identify and pursue specific objectives allowing him to mature mentally and physically. Make no mistake, these adventures will be both CHALLENGING AND THRILLING!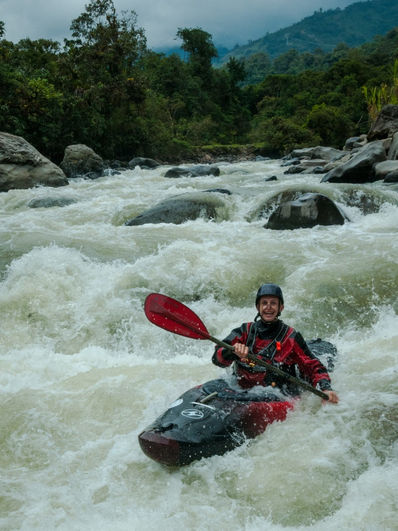 During the expeditions, each young man will gain a level of independence and confidence he will carry over to both school work and sports back home. He will return with a sense of pride knowing that he has invested his time and energy towards achieving his personal goals.