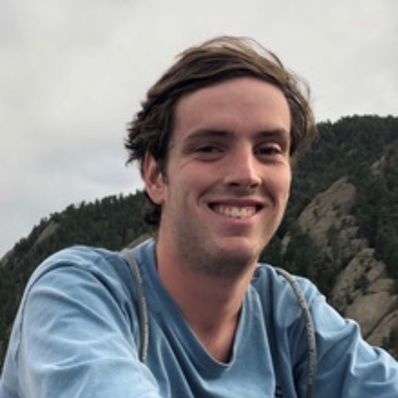 Will Philpott
My name is William Mendel Philpott.
I'm known as Will.
I'm from Norfolk, Virginia.
I'm attending school at the University of Colorado Boulder, studying environmental design.
I was a Falling Creek camper for 4 years (2013-2016).
This will be my 1st year on staff at Falling Creek.
I'll be teaching swimming and ultimate frisbee.
My favorite camp tradition at Falling Creek is Morning Watch.
The qualities I really enjoy in a friend are trustworthiness and a good sense of humor.
The thing I wish someone would have taught me a long time ago is failure is one of the best ways to learn.
The last thing I was really excited about was finishing jury week and presenting my architecture project for environmental design.