Originally from Peachtree City, GA, Clark Adkins attends Berry College majoring in marketing. Clark is a Resident Assistant and very active on campus. Growing up, Clark learned how to forge metal at his dad's blacksmith shop. This will be his first year on staff as a cabin counselor and teaching blacksmithing and fishing.

---
Adrian Barnes is a graduate of Georgia Southern University with a degree in history. Adrian will be attending graduate school in the fall to continue his studies in history and becoming a history teacher. At Georgia Southern, Adrian was a member of the brass section for the Georgia Southern Marching Band and Phi Mu Alpha fraternity. This native of Mableton, GA, was very active in Young Life and was a crew member fro a Young Life Camp in upstate New York. This will be Adrian's first year on staff as a cabin counselor and horseback riding instructor.

---
Colin Barrett is a media communications and recreation major at Asbury College in Kentucky. Colin attended Young life Camps growing up and volunteered as a member of the Young Life work crew and ropes course facilitator. At school, Colin is a member of the Asbury cycling team and outdoor recreation leader. This will be his first summer on staff as a cabin counselor, rock climbing and soccer instructor.

---
Peter Bishop will be returning for his third summer on staff as a member of our leadership team. Peter has served many roles at camp as the head of the waterfront and Iroquois Tribal Leader. This summer, Peter will once again share his experience and leadership at camp as one of our tribal leaders and teaching soccer. This past year, Peter has been living in Australia with fellow FCC staff member, Jez and working at STA Travel as a store manager in Sydney.

---
Mary Carmon is a Registered Nurse from St. Simons, GA, and is currently pursuing her degree as a Family Nurse Practitioner. Mary was a recovery nurse for several years in a pediatric unit. Mary will be a member of our medical team during Junior Camp.

---
Charlie Cassidy is a graduate of Georgia College and State University in Milledgeville, GA, with a degree in Environmental Science. Since graduation, Charlie has been teaching for the University of Georgia as an Environmental Educator at the 4-H Centers for Rock Eagle (Eatonton, GA) and Burton (Tybee Island). Charlie discovered his passion for the environment through fly fishing. He is looking forward to teaching the campers more about his passion for fishing, how water sheds work, entomology (matching the hatch), fly tying, how to read a river and trout habitat and feeding behavior. This will be Charlie's first year on staff as a cabin counselor and resident fish whisperer.

---
Originally from Martinez, GA, Matt Corbin is a senior at North Greenville University majoring in Outdoor Leadership. Matt has a true love for the outdoors. Last summer he served as a TREK leader for C5 Georgia. C5 Georgia is an intensive five-year leadership and college-readiness programs targeted to high-potential teens from challenging situations sponsored by the Coca-Cola Company. This will be Matt's first year on staff as a backpacking instructor.

---
Jonah Crews is from Athens, GA, and attends the University of North Georgia. Jonah is an exercise science major and is a cadet of the ROTC program. When Jonah is not at school, he is a coach for Upward basketball at a nearby church. This will be Jonah's first year on staff as a cabin counselor and instructor for both The HEAT and archery.

---
Take A Hike! Thomas Dooley is back for another summer. He is a graduate for Belmont University in Nashville with a degree in Spanish. This will be Thomas' third year on staff as leading backpacking trips. Thomas is a former camper from Bowling Green, KY, and definitely shares his excitement for camp everyday with the campers. Make sure you sign up for one of Thomas' exciting trips this summer throughout beautiful western North Carolina.

---
Jordan Duncan is from Oliver Springs, TN, and served in the Marine Corps until 2012. Jordan attends Roan State Community College majoring in business. He will be one of our resident Blacksmiths this summer. Growing up in east Tennessee, Jordan learned how to forge iron from his dad and is excited to be at camp teaching his craft to the campers.

---
Cody Edge is from Ringold, GA, and is a graduate Georgia College and State University with a degree in environmental Science. Cody is currently doing field work with the Environmental Science and Biology departments at Georgia College researching the population density of Eastern Screech Owls in Middle Georgia. Cody's experience with the environment and raptors will be a welcomed addition to the Nature Hut this summer teaching the campers about the birds and other animals native to Western North Carolina. This will be Cody's first summer at Falling Creek as a cabin counselor and environmental educator.

---
Zach Fraysier is back paddling at FCC for his third year as one of our lead instructors for HUCK – Costa Rica. Zach is a graduate of Georgia Tech with a degree in management / business administration. At Georgia Tech, Zach was an offensive lineman for the Yellow Jackets and played in the Orange Bowl. After suffering an injury from football, Zach learned how to paddle and has not looked back. He is a paddler for Team Jackson Kayaks and has just finished his course work as a Georgia Real Estate Appraiser.

---
Greg Garrard is a graduate of the University of North Georgia with a degree in Psychology. He is a founding member of the North Georgia College Whitewater Club and Team River Runner Atlanta Chapter. Greg has always loved the outdoors. For the past two summers, Greg worked at Mountain Crossings in Blairsville, GA, as an A-T Thru-Hiker therapist as support for hikers making the trek on the AT. "Whitewater has moved mountains in my life and I look forward to helping campers find their passion in the mountains!" This will be Greg's first summer as a member of our paddling staff.

---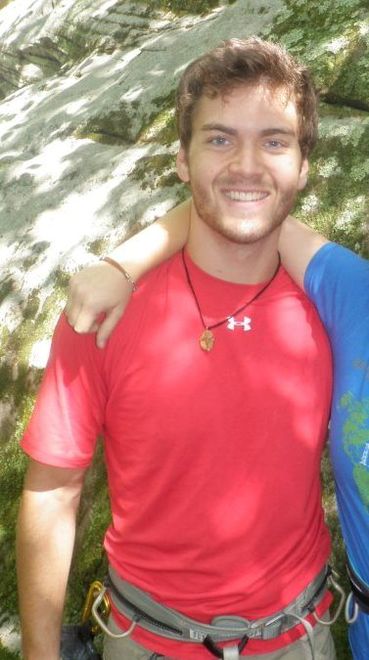 Jake Lee is from Elkins, AR, and is a student at Vanderbilt University majoring in child studies and studio art. At Vanderbilt, Jake is very involved with Vanderbilt's WilSkills program. The entirely student-run course is designed to integrate academic study with practical experience in the wilderness. It utilizes both the classroom and the environment, combining lectures, films, and discussions with trips to the surrounding areas. Jake is also a member of the Vanderbilt Club baseball team and a Pre-School Mentor for a local Nashville elementary school. This will be Jake's first summer in Tuxedo as a cabin counselor and mountain biking instructor.