Originally from Lilburn, GA, Jon Cabrera is an Aerospace Engineering student at Georgia Tech working towards the development of space systems technology. When he is not in class, Jon is very active on campus with the Outdoor Recreation program (ORGT) as an instructor for both rock climbing and backpacking, GA Tech Salsa Club, Relay for Life and Habitat for Humanity. This will be Jon's first summer at camp as a member of the backpacking staff.

---
Garner Gentry is a former camper from Oklahoma City, and is a mechanical engineering student at Vanderbilt. During his years as a camper, Garner could be found at the courts perfecting his tennis or basketball skills. This will be his first year on staff as a cabin counselor and teaching both tennis and basketball.

---
James Hendershott is a Junior Psychology student at Georgia College and State University in Milledgeville. This will be James' first year on staff as a cabin counselor and mountain bike instructor. James is very involved with cycling. He works at the local bike shop in Milledgeville and enjoys playing bike polo. This Spring, James and his teammates are looking to qualify for the National Hardcourt Bike Polo Championships.

---
Sam Walters is a sophomore at Appalachian State University majoring in nursing. Sam is no stranger to camping. He is very involved with Young Life in high school and college. He spent several summers at Camp Windy Gap, and for the last few years as the Pool manager for the Cleveland Country Club in his hometown of Shelby, NC. At the Country Club, Sam taught both group and private swim lessons and was a member of his high school diving team. This will be his first summer of staff as a cabin counselor and swimming instructor.

---
Kenneth Givens is a sophomore civil engineering student at Georgia Southern University in Statesboro. Originally from Dearing, GA, Kenneth is a member of the National Honors Society and Gamma Beta Phi. Throughout high school, Kenneth was very active in sports, especially football and baseball. Kenneth's love for baseball led him to take up coaching little league for four years and two of those years was for a league for autistic children. This will be Kenneth's first year at camp as a member of our cabin staff and teaching flag football and basketball.

---
Jonathan Cooley is a soon-to-be graduate of Catawba College in Salisbury, NC. Jonathan is graduating with a degree in environmental science and biology. This will be his first summer at Falling Creek as a cabin counselor and teaching his love of nature. Last summer, this Eagle Scout tracked and studied loggerhead turtles on the Outer Banks of North Carolina. There will be a lot of exciting stuff happening at the Nature Hut this summer with Jonathan's enthusiasm and experience in the great outdoors.

---
Leslie Garrett is the newest member of our Medical Team in June Camp. Leslie lives in Decatur, GA, and is a Registered Nurse for the City Schools of Decatur. Leslie's previous experience covers a wide range of experience taking care of children. She was a leader for a Girl Scout Troop, taught Sunday school, CICU Nurse at Children's Healthcare of Atlanta and a camp nurse in Massachusetts for children with congenital heart disease.

---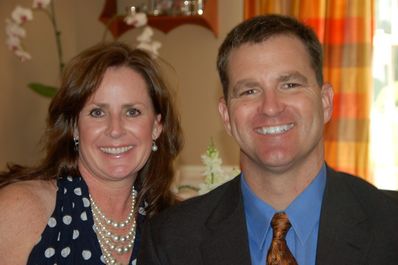 Kimberly Long is from Birmingham and will be joining our Medical Team during Junior Camp. Kimberly and he family are no strangers to Falling Creek and camping. She attended nearby Camp Ton-A-Wandah and both her sons attend Falling Creek during the summer. Besides being a full-time mom, Kimberly is a Registered Nurse and has worked as a nurse in outpatient surgery.

---
Patrick Weaver lives in Brevard, NC with his wife, Christine, and two children, Ada and Benjamin. Patrick has a BS from Indiana University at South Bend in Secondary Science Education. 

Patrick continued his education with his MA from Prescott College in Risk Management in Adventure Education. Patrick is the owner and operator of Appalachian Mountain Institute and adjunct professor at Brevard College. He is a certified member of the American Mountain Guides Association (AMGA), AMGA Rock Instructor, AMGA Single Pitch Instructor Director, member / reviewer for the Association of Experiential Education and Wilderness First Responder. In addition to climbing, Patrick enjoys white water kayaking, fly fishing, mountain biking and camping throughout WNC with his family. This will be Patrick's first year on staff as the head of our rock climbing program.

---
Tyler Wood is a senior recreation Management major at Penn State University. This will be Tyler's first year at FCC as a member of our cabin and nature staff this summer. Tyler's love for nature really came to light through his experience with the Boy Scouts working his way to the rank of Eagle Scout. Tyler is very involved at Penn State and a member of the snowboarding club, IM Sports and as an Environmental Educator with the Shavers Creek Center.

---
Alexander Thomas is a former camper from Atlanta, and now attends Bowdoin College in Brunswick, ME. At school, Alexander is studying Biochemistry, tutors Spanish at St. Johns Catholic School, runs varsity cross country and is the DJ for the local college radio station. This will be the former FCC Iron-man's first year on staff as a cabin counselor and mountain bike instructor.

---
Originally from Simpsonville, SC, Devin Horgan is a Biosystems Engineering student at Clemson University. In high school, Devin was a member of the varsity wrestling team and has coached at several wrestling clinics for younger up-and-coming wrestlers in elementary and middle school. Growing up in Boy Scouts, Devin attended Camp Old Indian and has kept up his love for the outdoors. He is a member of Fellowship for Christian Athletes and the Clemson University Climbing Club. This will be Devin's first year on staff as a cabin counselor and rock climbing instructor.

---
Mary Lobianco is very familiar with Falling Creek. Mary and her family lived in Hendersonville for many years and are family friends of Director Emeritus Chuck and Jean McGrady. Mary's oldest son attended camp and along with his friend Steve McGrady. Mary works as a registered nurse in Charleston, and will be joining our medical team during August Camp.

---
Andrew Maddox is a biological science major at Clemson University. Andrew grew up just out side of Columbia in Lexington, SC, and played on his high school ultimate frisbee team. Andrew was very involved in Boy Scouts growing up and spent a lot of time backpacking on the AT and in the Rocky Mountains. This will be his first year on staff as a cabin counselor and teaching ultimate frisbee.